We are delighted to announce that we are now on the Government Digital Service G-Cloud framework as well as being established on the Digital Outcomes and Specialists (DOS) framework.
Through these two frameworks we are able to supply our full range of UX insight services to public sector organisations. This includes:
Usability testing (lab, remote, mobile and agile)
Discovery research
Information architecture design and services
Persona development
Customer journey mapping
Accessibility audits and testing
We have a long track record of working with the public sector – central government, local government, government agencies, arm's-length public sector bodies – since we were established in 2002 and hope to work with many more in the years to come.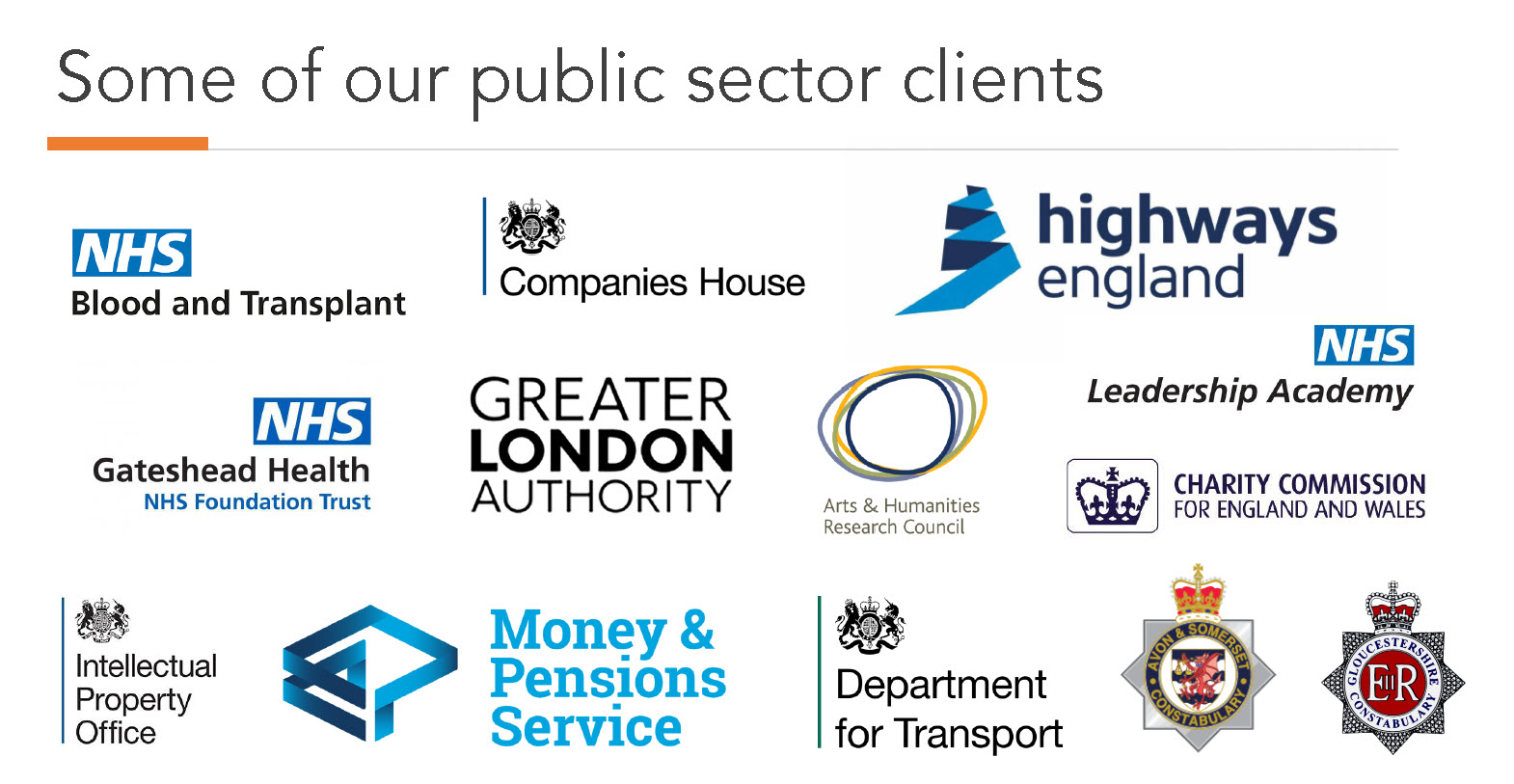 If you are interested in commissioning our services via G-Cloud, simply look us up on the cloud support marketplace.
We look forward to hearing from you!