Since lockdown began, the UK has seen a 200% increase in online sales in the home and leisure sector.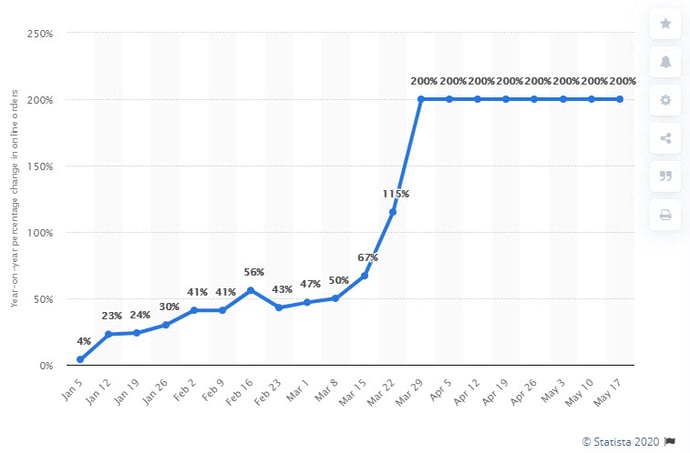 Spending on media and entertainment, home & garden, health & beauty, pet care and home office supplies has clearly been keeping many of us busy and helping many businesses to keep going in challenging economic times.
For some organisations, however, this increase in demand has flagged up an issue with their site's conversion rate and lots of head scratching about how to improve it.
What causes a low conversion rate?
The mark of a successful eCommerce website is a good conversion rate and a low one is a definite cause for concern.
A low online conversion rates suggests either:
Something in the content is not persuasive enough to get users to take the appropriate action
A problem with the interface means it is not clear how or where they should take action
More often than not, it is a combination of the two.
Website analytics might flag up where there is an issue but can't always help you identify why it exists in the first place; analytics cannot tell you if it is the content or the interface that is causing the problem.
This is when you need to ask some of your users.
Fixing a low conversion rate with usability testing
Usability testing helps you understand the journeys your customers take through a website. By observing these journeys, you can delve into the two most important elements of UX: behaviours and attitudes.
Watching the behaviours allows you to identify road blocks in your interface; are your users missing that crucial call to action? Is the navigation preventing them reaching their destination? Can they enter all their details in the checkout process without difficulty?
Listening to their attitudes helps flush out where content is ineffective; does the product page miss crucial details that your customer need to make a decision? Is the delivery and returns information clear?
By watching user behaviours and listening to their attitudes, you can work out where the blocks are on your website and which issues are causing the most trouble, giving you an evidence-based, prioritised plan of action for fixing your conversion rate problem.
Take a look at how we are testing remotely and how your research plans need not stop during lockdown.
Read more: Why do usability testing