You've just launched your new website. Congratulations! You followed all the UX best practice, engaged with users throughout the development process and have ended up with a beautiful, shiny, user-centred result.
Now you must keep it that way.
To avoid the 'launch it and leave it' attitude adopted by some organisations, it is important to consider how you can continue this programme of user research.
Without it, your website will be at risk of falling foul of internal pressures, being flooded with content irrelevant to your users and becoming ineffective.
The best way to incorporate ongoing usability testing into your digital roadmap is by doing quick, tactical testing on a regular basis. This is your opportunity to target specific known issues and consistently improve your website and the user experience it provides.
But how to decide what tactical issues to test?
This is where you need to refer to the data sources you (hopefully) have in place. Namely your analytics, call logs and survey feedback.
Website Analytics
Website analytics are great at telling you where there is a problem on your site.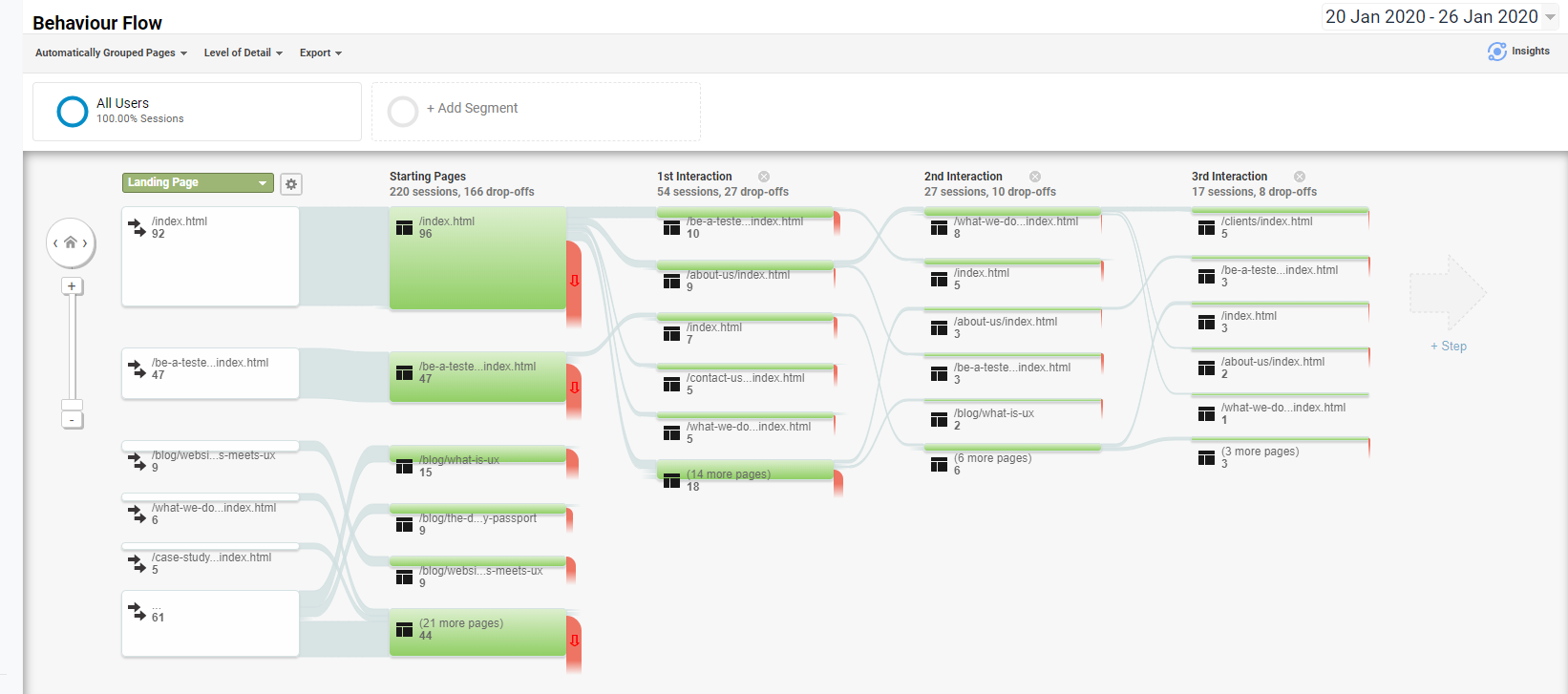 However, analytics won't tell you why it is a problem or how you could fix it. This is where you need to talk to your users and do some qualitative user research.
For example, you may know that users are dropping out of your checkout at the basket page but only direct feedback from users will reveal it is because no delivery information is available
Or perhaps one of your content pages has a particularly high bounce rate (often interpreted as a bad thing) but qualitative feedback shows it is actually because the user is quickly able to answer their question without navigating to other parts of the site.
If set up correctly, which is often not the case, combining your analytics with usability testing will give you answers to these sorts of questions and allow you to quickly implement solutions.
Call logs
Call centre logs are another fantastic source of insight. Your call centre staff are a direct line to your customers and a sometimes-overlooked source of wisdom.
If call centres begin to receive a high volume of queries on one particular subject, perhaps customers can't use an online feature or find a crucial piece of information, it clearly highlights there is an issue. To find out exactly what's going on, it is worth doing a quick round of usability testing.
To gain this great insight, however, your customer services team need to keep formal logs of the calls and emails they receive. This will allow you to get an idea of the scale of an issue and prioritise your testing accordingly.
Exit surveys
Obtaining direct feedback from your users after they've just used your site is another great way to identify possible areas for improvement.
Pop-up surveys may seem a bit irritating, but they get results. Un-targeted pop up forms have a response rate of between 3-5% so if you have 1000 visits a day you're looking at getting up to 50 responses.
Keep the surveys short (1 or 2 questions), text to the minimum and make it clear how the survey will benefit the user.
YES
Tell us what's important to you
NO
Help us make our website better
Take our survey
(Gerry McGovern)
Survey tools, like Hotjar, are quick and easy to set up and integrate easily into your website.
As feedback begins to roll in, it may become apparent that part of the site or user journey is not living up to expectations. Once again, this is a great chance to conduct a quickie round of usability testing to find out more about why it is an issue and how you might resolve it.
Conclusion
Don't be a launcher and leaver! Maintain the fantastic user-centred approach you adopted during website development by monitoring your data sources and using quick, tactical rounds of usability testing to understand why your users are experiencing difficulties on your website.
Read more: What is the purpose of usability testing?,